MAP
CLICK HERE FOR MAP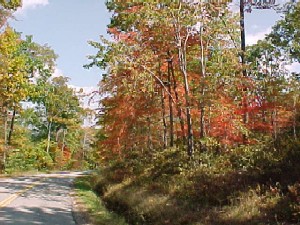 Eat out or eat in - it's up to you
GUEST HOUSE

King size bed
Magnetic pillow inserts

GUEST HOUSE
King size bed

Magnetic pillow inserts

Organic soap (lavender & peperment)

We use energy saving light bulbs

Pass to State Parks includes admission to State Parks, boat launching, 10% disc on state operated concessions and boat rentals

Homemade continental breakfast

Handicap accessible

Private entrance

Deck

Fireplace

Satellite T/V & Pay Per View Movies

Full kitchen

Full sofa bed

Private bath

Sectional sofa w/recliner

Cathedral ceilings

CD player

Movies/games/books

Ceiling fans

Terry velour robes

Linens & towels
"We now have air conditioning"
SUITE
Magnetic pillow inserts

Organic soap (lavender & pepermint)

We use energy saving light bulbs

Air condition

Pass to State Parks includes admission to State Parks, boat launching, 10% disc on state operated concessions and boat rentals

Homemade continental breakfast

Private entrance

Kitchenette

Fireplace

Satellite T/V & Pay Per View Movies

CD player

Movies/books/games

Private bath

Queen size bed

Terry velour robes

Linens & towels

Ceiling fans

http://www.mapquest.com/maps/map.adp? city=swanton&state=MD&address=3149+maryland+st&zip=3146&country=us&zoom=5
Air conditioner
Accommodation Search Engine member
The Whole World
of Accommodation
! ! Hugs & Kisses ! !
.,!</*? PMS Weekend ?*/<!,.
Following offered when weather permits:
==||--..Camp Fire & More..--||==
* * * Hay Ride * * *
__________________________